Tell your story, build a brand
One dynamic creator makes it easy for anybody to entertain, engage, and drive growth – find everything you'll need to authentically reach key audiences for years to come.
Learn more
Connect
Words Matter
It's difficult to bring any idea life – trust me, I know. Thankfully, the 21st-century offers endless opportunity to connect with others. An ever-evolving creative skillset will take your cause to the next level.
Explainers, demos, websites, brochures – watch media of all shapes and sizes come together to build a strong, professional precence. Want to chat or brainstorm? I would love to hear from you!
View Resume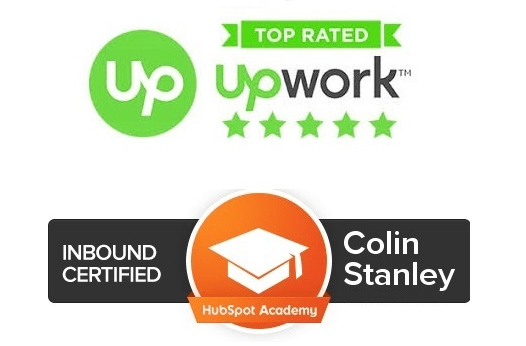 Unsure how to get started?
Whether video, website, or pitch – taking a concept to production is a complicated process. Reach out to a talented, experienced team available to gauge needs and offer solutions.
Take a look
Have an idea for a video?
Video production is a great way to inform and persuade visitors in record time. Watch stunning footage, custom designs, and top voice talent come together to directly speak to those you serve.
Start a project
"Colin was fantastic! He was flexible and worked on a tight timeline while still delivering a great script. I would definitely work with Colin again and would recommend him to anyone for their copywriting needs."

"Great communication, understands what's needed and goes the extra mile, highly recommended"

"He was able to quickly coordinate his group to prepare and deliver 30-second video in a few days. After 1st pass, edits were handled diligently. Will definitely work again with Colin and his team."

"Colin did a great job for us researching and writing content. His turnaround time is very fast. We will be using him again as needed."

"The product that he delivered was even better than we could have imagined. His turnaround time was excellent and he was very prompt at returning messages. I couldn't rate Colin higher. I would hire him again in a heartbeat and would recommend him to anyone."

Colin is truly a gifted artist. His writing style is amazing! Easy going guy, very clear on work terms with great communication.

"As a writer, he not only responds quickly and professionally, but also communicates in a timely manner, so that my project process can be completed ahead of schedule. Moreover, he will modify patiently when there are problems. He is a worthy partner to cooperate with again!"
Ready to get started?
I am always happy to hear from individuals ready to create - drop me a message via LinkedIn or Upwork and we can get to work!